Our home remodeling process:
Call us to discuss your project in general terms. We ask questions and listen to what you want to determine whether your project fits with our company. If both parties feel we'd be a good match, we'll schedule an in-person consultation to meet at your home.
Consultation and probable cost and budget:
We'll discuss your target budget and compare it to what you're trying to achieve. After the first appointment, we'll create a summery of scope to determine a cost applied to your proposed project. If you wish to continue working together, the next step in our Design/Build process is a Project Agreement.
Project agreement:
If you're comfortable with who we are, our interactions with you, and can work with the budget range, the next step in our Design/Build process is a "Project Agreement." This confirms you want to explore your project with us further, and agree to pay the project development costs which include design and specifications for the work. You pay the retainer fee, which commits us both in moving forward on your project. The retainer is applied to the price of your project and gets the drafting, design details and permitting moving. This stage is where all the details get worked out as far as material selections and any adjustments to the original quote, and it's a fluid process to make sure all expectations are met, for both parties, and budgetary requirements fall in place.
A construction process:
We conduct a Pre-Construction meeting on site with your Project Manager with you to review your project.
» Your Project Manager will review the details of your project with you
» You'll go over any special requirements you, your family, or your pets may have during the construction process
» We adhere to our plan as much as possible and complete your project according to the outline, any changes made will be addressed in real time
» Professional, in-house craftsmen will build your project with immaculate quality
» During construction, your Project Manager will be in constant communication with you and keep you updated on your project's status
WHY CHOOSE HELLERS
Family Owned and Operated
Incredible Craftsmanship and Great Value
Trusted Company Providing 25 Years of Service
Proudly Serves Bucks County, Montgomery County, Philadelphia County, and New Jersey Shore Points
Competitive Rates
Accept Credit Cards
Insurance Claim Specialists
Residential & Commercial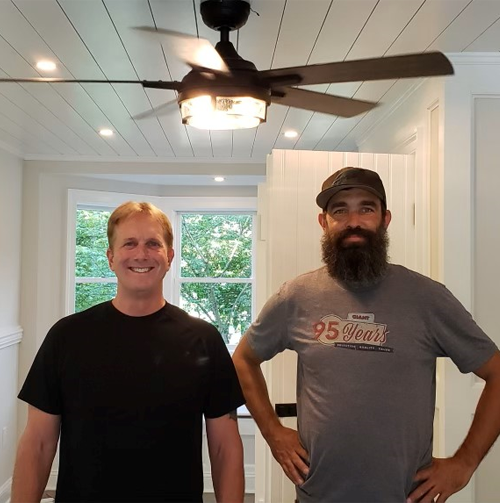 Get Started with a Free Estimate Today